Environmental Policy
'Our environment is also your environment'
Our company considers the observance of predefined environmental laws and regulations as the minimum requirement made of CSI. As such, we feel it is our duty to monitor environmental pollution, reduce it and where possible prevent it. By rigorous implementation of measures in our environmental protection system, we are able to ensure progressive environmental improvements. For CSI, besides this the link between economics and the environment is of central importance.
Our environmental policy is seen in particular in:
• minimising empty loads,
• minimising waste,
• sorting waste for recycling,
• careful use of energy,
• combined transport,
• training our employees.
We are happy to receive your queries and comments; please send them to: quality@cs-international.cz:
Certificates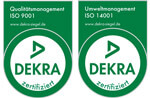 Address
CS International s.r.o.
Plzeňská 552 / 265
CZ-155 00 Praha 5

tel: +420 233 383 991-4
fax: +420 233 383 995