History
Our company was founded in August 1992 as a 100% subsidiary of Austrian freight forwarders SCHNECKENREITHER Holding GmbH based in Ansfelden near Linz. The founding vision of our shareholders was to exploit their many years' experience from working in the transportation and freight forwarding market in Austria and Germany, and thus offer their current clients a direct connection to the then-Czechoslovakia.
Our company thus became a forwarding partner for many international companies who at that time were deciding whether to enter the Czechoslovak market directly or indirectly. We think the fact that many of these companies still remain our major customers is proof of their trust, something we truly appreciate, and also proof that our company has evolved in line with customer needs and the age. From our beginnings, we were focused on carriage from/to Austria, Germany, France and, e.g. Switzerland, but over time and in particular due to our clients' needs, our operation has expanded to cover the whole of Europe, and even the whole world if required. Our objective has been and remains to always provide a 'full service', with a whole range of fully tailored services from A to Z.
Other milestones include 1995, when we managed to surpass 1000 business cases per year, 2002 when we lost our offices, all equipment and documents to the Prague floods, 2004 when the Czech Republic joined the European Union and we surpassed the figure of 3000 business cases per year, and finally 2006 when we acquired our ISO 9001/14001 quality management certificate.
Certificates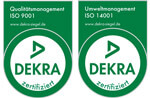 Address
CS International s.r.o.
Plzeňská 552 / 265
CZ-155 00 Praha 5

tel: +420 233 383 991-4
fax: +420 233 383 995